All Classes

AHS

Alumni 2018 Holiday Get-Together
The 2018 Alumni Holiday Get-Together was held Sat Dec 29, 2018, 7pm till closing, Olde Main Brewery, 316 Main St., Ames. Photos (The customary Fri date was changed due to ISU in the Alamo Bowl that day.)
PRE-PARTY RECEPTION (with food!) All alumni were invited to gather before the Olde Main get-together Sat, Dec 29, from 5pm to 7pm at the Ames History Center, 416 Douglas Ave. in downtown Ames. Visit with other

AHS

alums, have some soup, crackers, and beverages, and check out the current exhibit of intriguing historic Ames photos, including early interiors of Ames businesses that you may remember, Ames historic events, and Ames streets in the old days.
Facebook Holiday events from:
The

AHS

ALL CLASSES HOLIDAY GET-TOGETHER started in the late 1970s. 2018 marked the 24th event. We love seeing alums from every graduating year - from early decades (1940s) to recent years. Significant others and friends are welcome!
Please help get the word out. The more emails, texts, and phone calls to your

AHS

alumni friends, the more of your friends and classmates you'll see!
All

AHS

Alumni Holiday Reunion post created Feb 8, 2017, updated Jan 18, 2019 top
A message from Perry Beeman

AHS

1977:
All Classes Holiday Get Together marks 24th Anniversary SATURDAY December 29, 2018, 7pm to closing
What started as the Ames High School Class of '77's desire to hold informal gatherings in addition to formal reunions led to an all-classes reunion in Ames every holiday season. Perry Beeman and Julie (Anderson) Larson of the Class of '77 set up the original evening gathering in 1994. They quickly decided to invite all Ames High School grads.​ Many Ames High grads don't want to wait until a formal reunion rolls around to chat, and this was a way to cater to those back for the holidays. The idea was to keep it simple: show up, buy your own refreshments​, no tickets, no fees, no fuss. Along the way, fellow Ames High​ grads Bill Nutty and Heidi Conis helped build the turnout, which now often is bigger than some formal reunions. "We began with 30 or so, mostly from '77, but it continued to build," Beeman said. "Let's just say I gained a lot of Facebook friends when word got around I was one of the organizers."
In 2013, a strong crowd of 150 classmates represented

AHS

​ classes from 1972 to 2008. In 2014 There was again another strong crowd of happy holiday classmates for the 20th anniversary of this great event. Typically, the event occurs the Friday between the holidays, or whichever Friday seems to make the most sense. For convenience and tradition, the gathering has remained at Olde Main Brewing Co., 316 Main St., which is big enough to handle a large crowd and has a full menu. Details are always at www.ameshigh.org a year in advance. Still confused? Email Beeman at p e r r y b e e m a n @ g m a i l . c o m.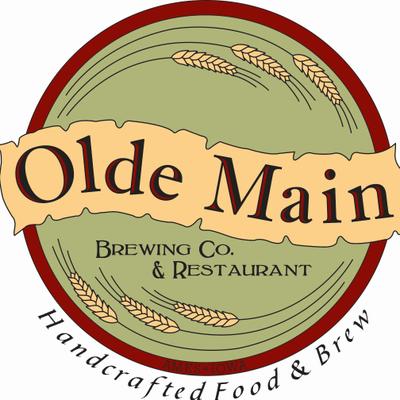 Photos
Photos from 2007 2013 2014 2015 2016 2017 and 2018 All Class

AHS

Holiday Gatherings.

All Class

AHS

Holiday Gathering Photos, click left/right arrows on the photo below.


2018
2017
2016
2015
2014
2013
2007
Disclaimer: This Get-Together is not sponsored by the

AHS

AA, or anyone else affilated with

AHS

. We just want to see all our great friends from

AHS

again.
Is your email current?
Your AHS reunion committee wants to contact you via email, to keep you informed about your reunion + save postage.
Update your email here: view add update search. If that didn't work click contact Ames High School Alumni Assoc
Is your postal mailing address current?
Moved? email us your new mailing address, so we don't loose you, click here contact Ames High School Alumni Assoc , tell us your name, current mailing address, year of graduation + anything else you care to add.
Are you a member? Easy and inexpensive to join. Dues paying

AHS

AA members receive 3

AHS

AA newsletters per year!
Perry Beeman '77